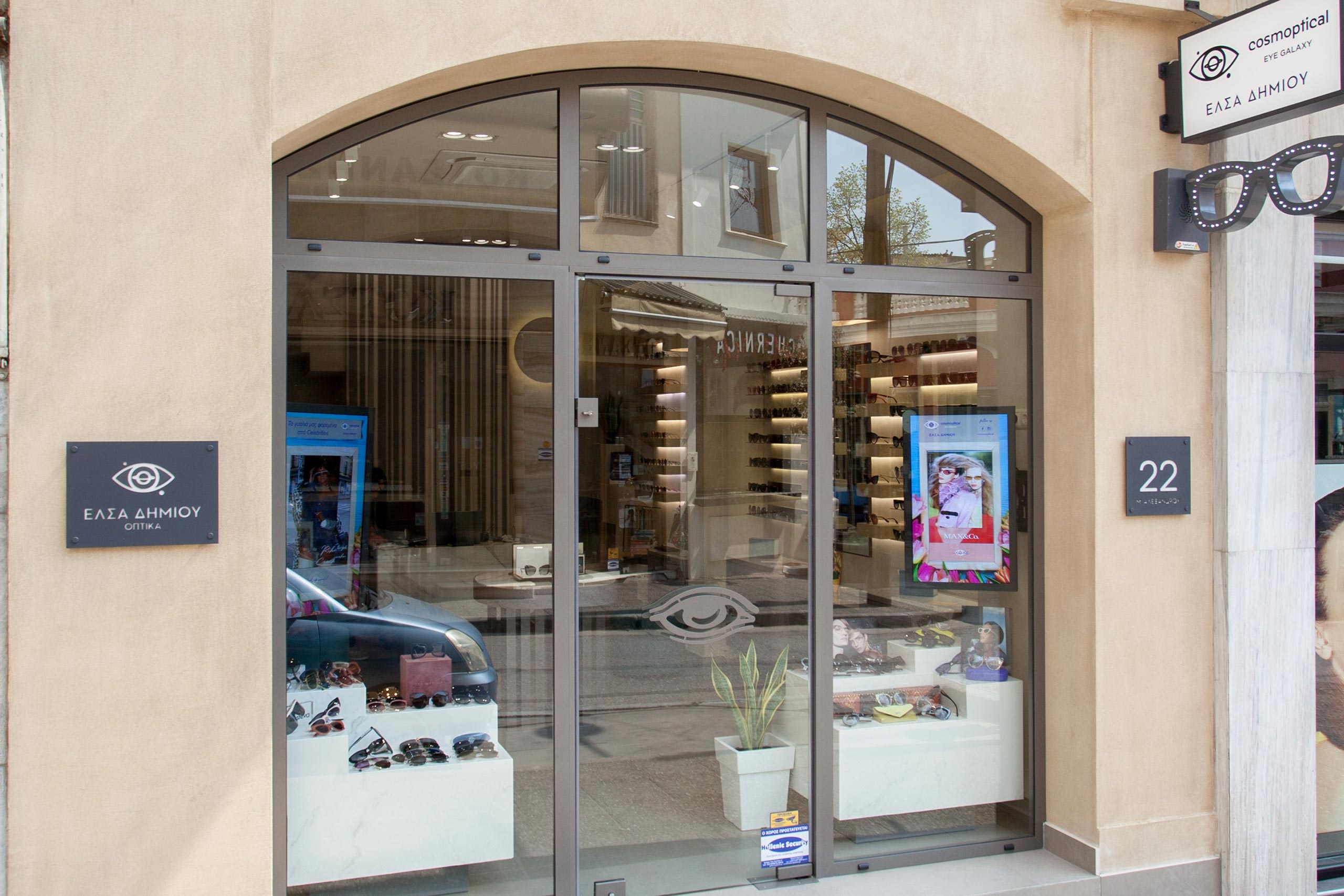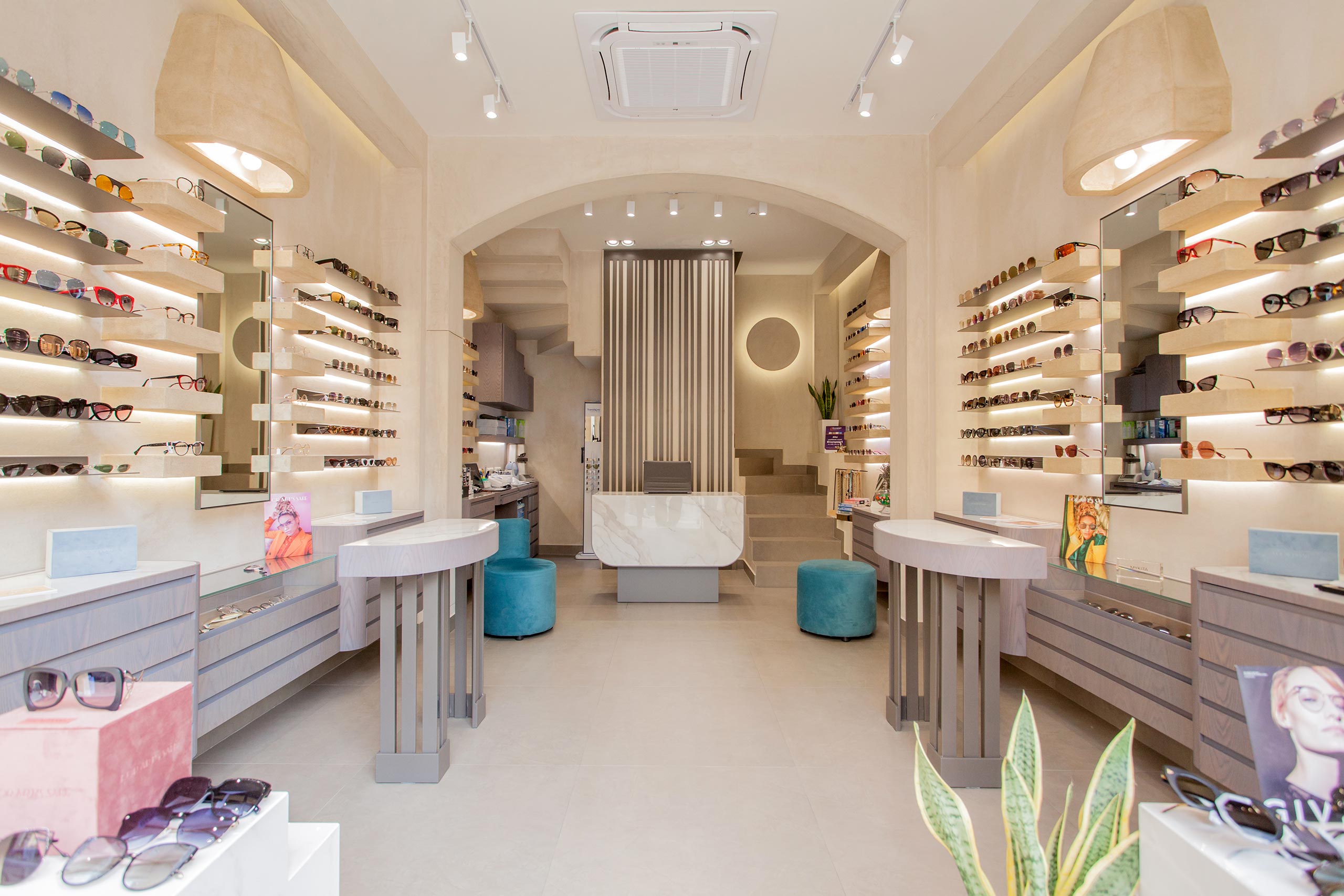 It was in the middle of 2000, when the Optician-Optometrist Elsa Dimiou Asteriadi, having accomplished her studies at IRSOO, a globally known university in Italy, established a new optical store in the center of Drama. The store became quickly known for its non-negotiable high quality concerning both products and services, as well as the most particular glasses' brands, chosen by us and brought to our city for the first time.
Constantly active and fun of innovation and advances, Elsa Dimiou Asteriadi also established an Optical e-shop in 2016, www.cosmoptical.gr, which shortly acquired its own loyal public in both Greece and abroad.
In December of 2018 the physical store was renovated and fully furbished, using ecological materials and according to the criteria of the minimal contemporary design, which promotes the area's functionality, the products' elevation and the customer's support regarding the right choice of prescription or sunglasses.
The above-mentioned renovation was accompanied by a successful rebranding, under the new company name COSMOPTICAL - Eye Galaxy, marking a new era for the company.
Cosmoptical's Team does not ever stop improving themselves, through continuous education and information, participation in international exhibitions, attendance in specializing training seminars, in order to assure its presence on the top of advances concerning your eyes' health, your eyesight's quality improvement, contact lenses technology, but also the high-leveled provision of services.
Art, fashion, high quality and competitive prices, combined with experience, scientific know-how and continuous information, make Cosmoptical, with Elsa Dimiou Asteriadi as the leading optician, the most updated and advanced Optical Store in the city.